The big details are set for the race I mentioned earlier this week. Notably, it's not a 15K, it's a 12-miler! And a tough one at that. Should be a lot of fun. More info below:
L.L.Bean Bradbury Bruiser 12 Mile Trail Race
Sunday, October 28th 8:00am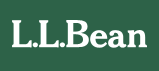 Bradbury Mt. State Park, Pownal
This will be a fun and challenging course on the best single-track trails around.
Technical race shirt to the first 100 registered runners

$100 L.L.Bean gift card to the first female and male finishers

$25 L.L.Bean gift card to age group winners

$25 L.L.Bean gift card to the Best Bruise Contest winner and to the runner with the best Halloween costume worn during the race